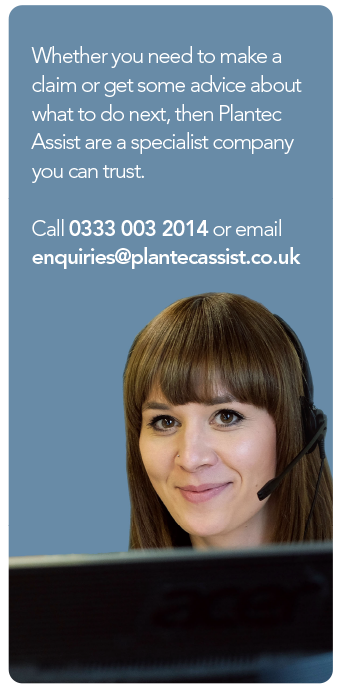 "

Plantec were excellent. They were very responsive, dealt with everything completely professionally and answered all my questions in a way that left me confident they had everything under complete control. My rental scooter was delivered within 24 hours and collected at my own convenience. They handled the claims process without any fuss and kept me fully informed throughout. I'd recommend them to anyone

"
"

Had a fantastic experience with Plantec Assist every step of the way. Every staff member I spoke to was polite and quick to help with any queries or information, and with the safe delivery and collection of both my bike and the hire bike provided. I cannot thank the company enough for making the process as easy and seamless as was possible.

"
"

I had a great experience with Plantec Assist. They were very helpful and got me on a hire bike as soon as possible. Special mention to Stephen Ingram who guided me through all the various step and helped me achieve a fair settlement for my bike

"
"

Great help in my claim, courtesy bike was great and a big thank you to Fern Hodge for all her work, not a bad thing to say!

"
"

My boyfriend had a little bump on his motorbike and was told by his insurance company to use Plantec. We soon got a courtesy bike sorted out. The guy delivering explained some stuff which was good of him. We called the number given to see the next steps and was given an email for our point of contact person Amy Ferrah. I emailed and she rang within the hour to let us know what was going on and sometimes on the text too. Today we was told a cheque on way. Claim sorted quickly. They have been a massive help and helped us so much. Really grateful for all of it and it was quick and easy

"
"

I dropped my BMW K1200GT after only three hours of ownership doing considerable damage to LH mirror, upper and lower fairing, as well as the mudguard. Well jacked off. Having read some less than complimentary reviews about Plantec, I contacted them directly. They explained the process very clearly, I rode the bike over to their Altrincham depot and was amazed at the amount of accident damaged bikes they had in storage. Apparently if the rider has an off and if it involves a third party, the insurance companies can take up to three months to settle and agree liability, in between, the rider is Piggy in the middle with no bike. Some riders agree to a £1000 excess to reduce their annual premium, throw their bike down the road then can't find the money to pay the excess then berate Plantec. Thankfully in my my case, there was one person to blame, me. I found Plantec extremely helpful, upfront and opened my eyes to the very wide world of motorcycle insurance

"
"

Currently using Plantec as I was taken off my motorcycle recently. Friendly knowledgeable staff and great hire bike service. First hire bike was rather big and heavy so gave them a call and they swiftly replaced it with something more equivalent. Still ongoing with the incident at the moment but can not see any issues arising from this company

"
"

Had great service with Plantec - working with Fern Hodge was a pleasure and helped to make a painful experience (having my motorbike crashed into) as painless as possible

"
"

The bike was delivered to my house on time and with a call 30 mins before as requested. I had the bike for a week and it behaved impeccably before Plantec picked up the bike from a work address due to a request. It all went very smoothly and with the minimum of fuss which is what I needed. I would have loved to keep the bike a bit longer but that was down to the insurance company.

"
"

Plantec was handed my case by my Insurance broker, and after reading a couple of horror stories I was pretty worried. I think the 5 stars shows how little I had to worry about! They provided a hire bike which although it wasn't flashy or amazing, it ran smoothly, and did the job well, and the case was handled with speed and I was updated as and when I needed to be. Great service, whole claim done in a month!

"